Join us this Sunday
Worship with us:

483 McNaughton Ave E, Chatham ON

Service times:

10:00am & 2:00pm
Kids Klub 2022 was a blast! We thank everyone who joined us this year! If you would like to share feedback about Kids Klub this year, provide suggestions for next year, or if you would like to be added to our mailing list to learn about our future plans, just send us an e-mail at [email protected]
We look forward to hosting all kids for a time of fun and fellowship. Whether you have come to Kids Klub before, or not, you are welcome and we would love to have you join us this year! We will spend this time together "Discovering the Value of Life" with our friends from the Outback! On this adventure we will be sure to have lots of fun!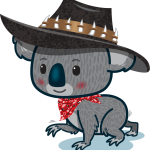 What are the details?
Who? All kids ages 5-12.
What? Fun time of fellowship with Bible stories, music and crafts.
Where? Eben-Ezer church and school property (483 McNaughton Ave E, Chatham, ON).
When? July 11 to July 15 from 6.30pm to 8.30pm – come for one evening or for all! You choose!
On Friday July 15 at 8.00 pm, families and friends are welcome to join us for a brief program to see everything the kids have learned.
How do I sign-up? Please use the following link to a Google Forms registration form to share with us your contact information as well as to sign-up your kids by providing their names and ages.
https://forms.gle/39naxrvfewb9AeFWA
Do I need to bring anything? Not at this time. We will e-mail those who are registered with any details and will be sure to include anything you might need to bring.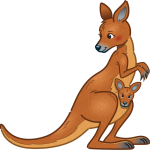 How can I get more information? We will keep updating this website with new information as it becomes available. If you have any questions in the meantime, please send us an email at [email protected] or indicate them in the above form.
Kids Klub is free! We are gathering donations for Outreach for Hunger so if you are able to bring a canned good or other non-perishable item that would be great!